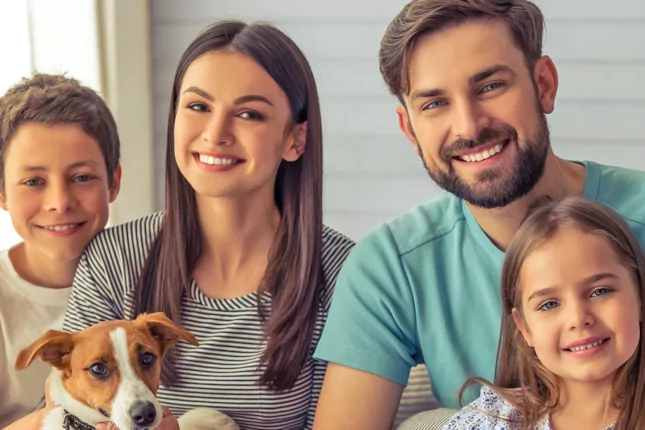 At Cordano Dental, we understand a dislike of going to the dentist. Many of our patients have some kind of dental anxiety. However, getting regular cleanings and checkups is a must to maintain proper oral health. Cordano Dental can get you the general dentistry you need while providing a comfortable, hassle-free environment. For patients who are especially nervous, we offer sedation dentistry options to make your experience as good as possible. Our team is comfortable treating patients of all ages, so we can serve your whole family.
Why Do I Need to Go to the Dentist Regularly?
At the dentist, we provide oral care that patients just cannot do on their own. There are many reasons to get regular cleanings and checkups. A few include:
Plaque and Tartar Removal
Even the most vigorous teeth-brushers end up with plaque and tartar buildup on their teeth. Plaque is a sticky film generated by bacteria living in your mouth, and tartar is buildup on teeth from saliva. Without a professional teeth cleaning, you cannot remove these substances, which can cause cavities.
Oral Cancer Screening
Regular checkups allow our team at Cordano Dental to notice problems and irregularities quickly. Dr. Cordano are trained to detect signs of oral cancer. When you come in for a cleaning, our team checks for a variety of other issues that could affect your oral health.
Gum Disease Screening
Similar to cancer, gum disease can be treated better when detected early by a trained dentist. At Cordano Dental, we want you to have the best oral health possible, which is why we rigorously check for underlying dental health issues.
X-Rays
X-rays can reveal problems you otherwise would not have noticed until they started causing pain. Cordano Dental does x-rays as part of a regular teeth cleaning and dental checkup appointment, helping you make sure you have nothing to worry about.
When it's time for a cleaning or a check up, make sure to call Cordano Dental! We are happy to provide quality dental care for you whole family.