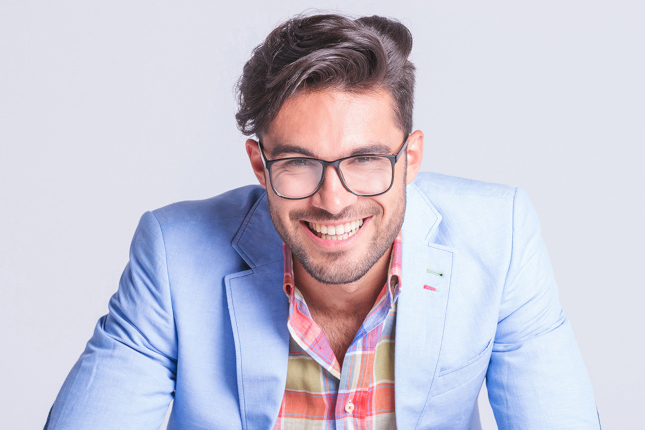 Missing teeth are uncomfortable as well as problematic for your oral health. At Cordano Dental, we offer dental implants to help patients regain their normal tooth functions, like eating and talking. We want you to have the best quality of life, which is why we replace missing teeth with dental implants.
What Are Dental Implants?
Dental implants consist of three parts: a rod placed in the jawbone, a crown to replace the missing tooth, and an abutment to connect the two.
The process of dental implants goes like this:
After a consultation with Dr. Cordano, you will get the rod placed in your jawbone. This will then be given sufficient time to heal. When it's healed, your crown will be custom-made to match the size, shape, and color of the teeth surrounding your missing tooth. You will then come into the office to get the crown placed on the implant, restoring your perfect, beautiful smile.
To learn more about dental implants or to schedule a consultation, please call Cordano Dental.
Health Risks Associated With Missing Teeth
Many people wonder why they should bother replacing missing teeth. However, missing teeth can cause many problems with your oral health. These issues include:
Nutritional problems from difficulty eating.
Shifting teeth to fill the gap.
Problems biting due to shifted teeth.
Bone loss in the jaw from lack of stimulation.
Sunken cheeks that are no longer supported by teeth.
Benefits of Dental Implants
With dental implants, the above health issues are avoided because the tooth is replaced. Additionally, dental implants are the only tooth replacement solution that provides proper stimulation to the jawbone. The rod placed in the jaw acts as an artificial root, preventing bone loss in the jaw.
Aesthetically, dental implants are a great option. They are the closest thing to normal teeth, allowing your smile to shine. They look and feel natural, giving you a great smile.
Above all, your normal functioning is restored. Dental implants give you the freedom to eat whatever kind of food you want. You won't need to worry about avoiding hard or sticky foods, since dental implants are the most realistic tooth replacement.
We know you want the best smile possible, which is why we offer tooth replacement services. Call Cordano Dental today to schedule a consultation.